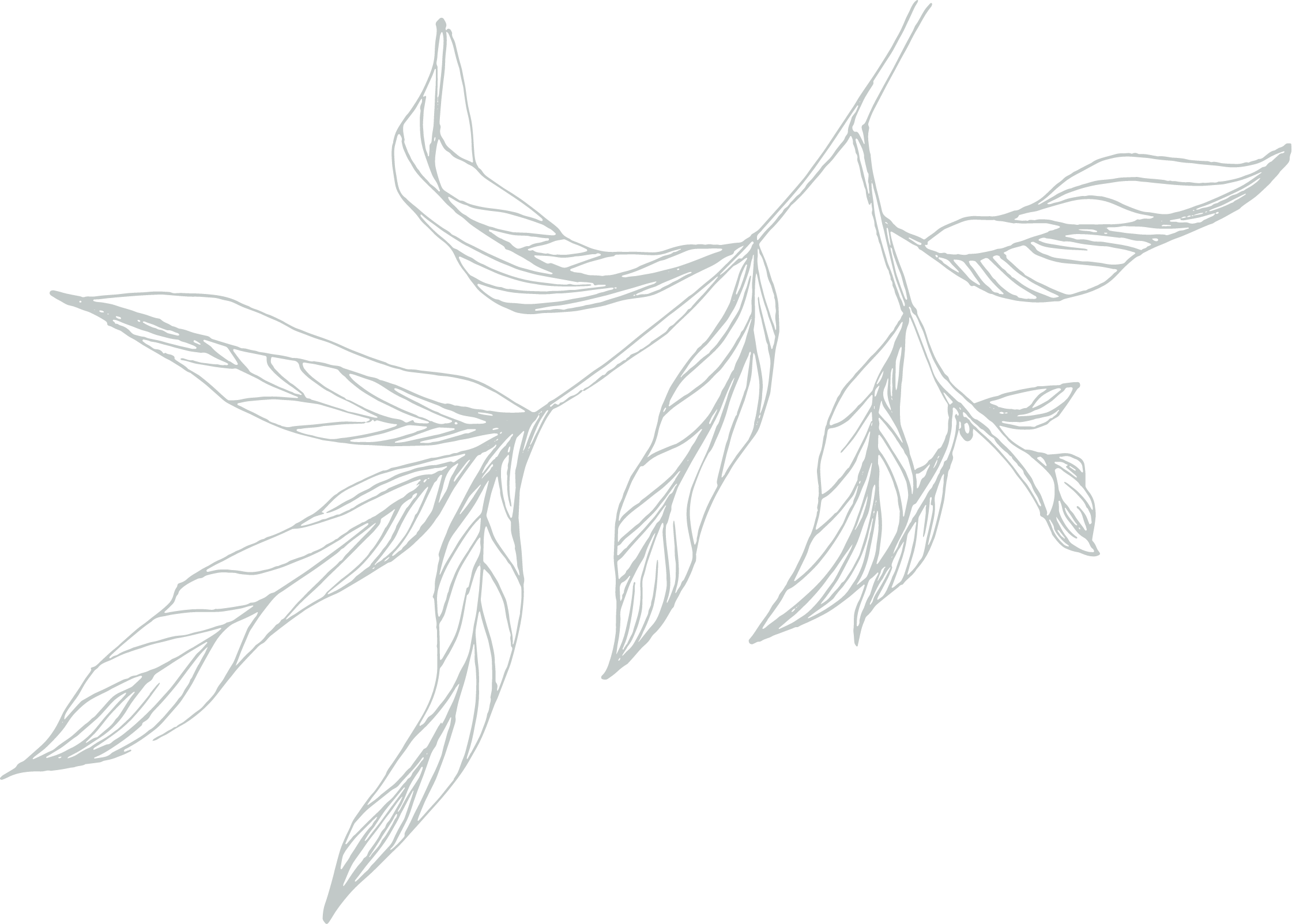 Hello 2023: Happily welcoming the new year!

09 Feb 2023
At Savannah Connected Countryside, we have gratefully and enthusiastically said our goodbyes to 2022 before warmly welcoming a very promising year 2023. Last year has been filled with events and developments; there is no doubt that this year will also keep its best promises! As we dive into the new year, let us take some time to look back on some of 2022's best moments before we present some of the projects upcoming in 2023.
Quick recap…
Shortly after its launch in August 2022, the Smart Village has made its very first fully-built apartments available for sale.
Since then, the residents of the Gros Bois neighbourhood have had a lot of opportunities to meet and gather during fun sociocultural events:
The Neighbours' Party. A convivial evening to catch up and have a nice time around the chimneys with a bonfire, music and a pleasant atmosphere.
Shopping & 'Artpéro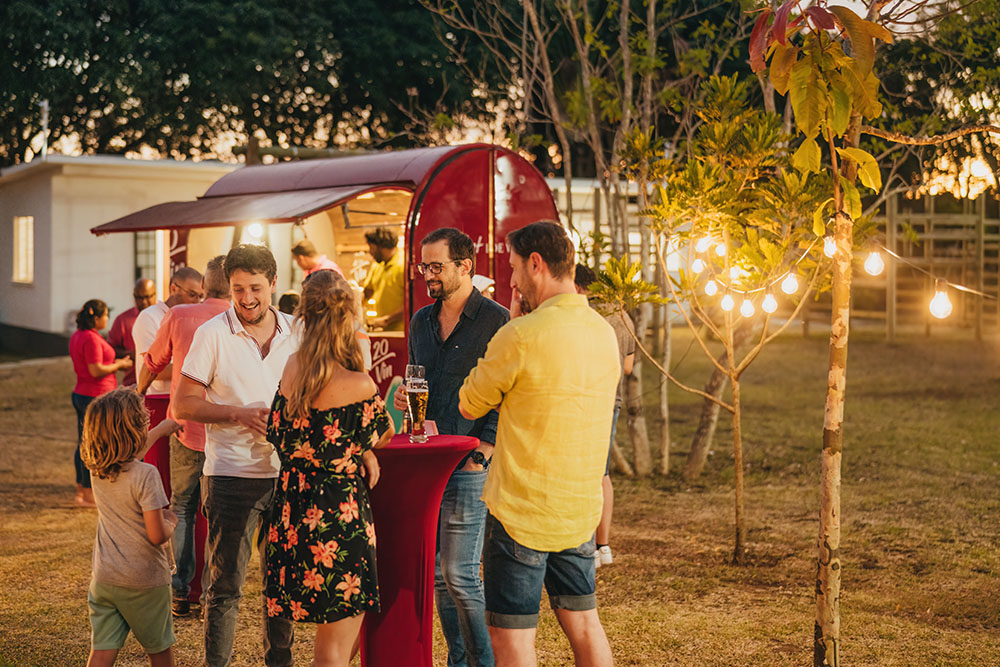 Shopping with AJ Déco and Bikini Bar during the day, replaced by a Gin Bar by Grays and Live music during 'Artpéro' time in the evening.
Lychee-plucking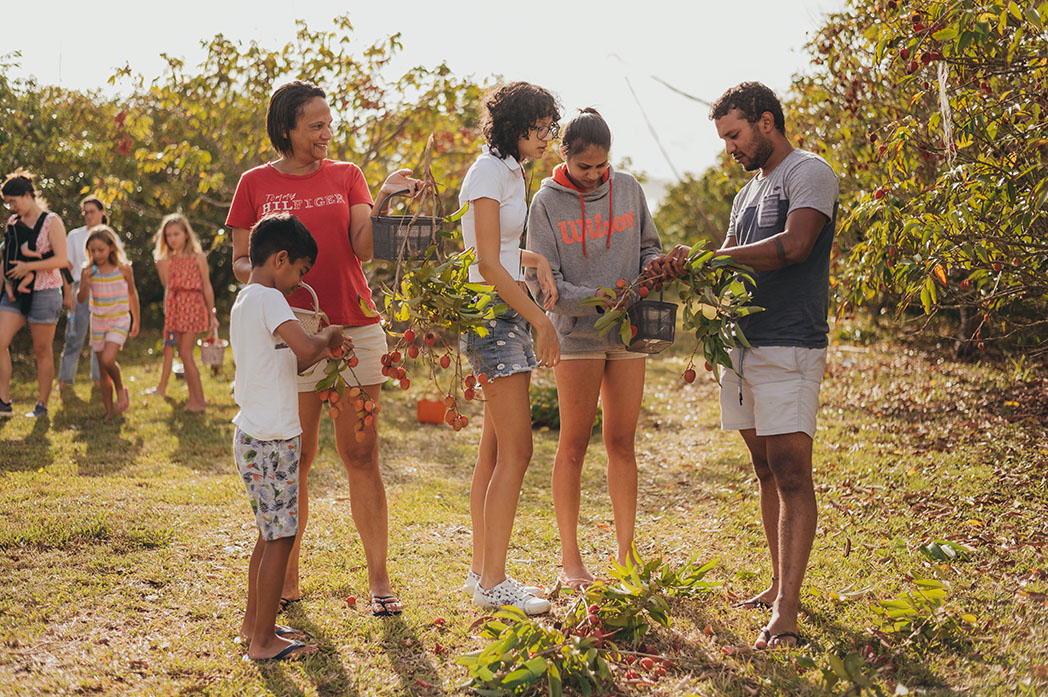 Juicy lychee-plucking in the orchards. A delicious morning outdoors, enjoyed with family and neighbours.
Festive season & Christmas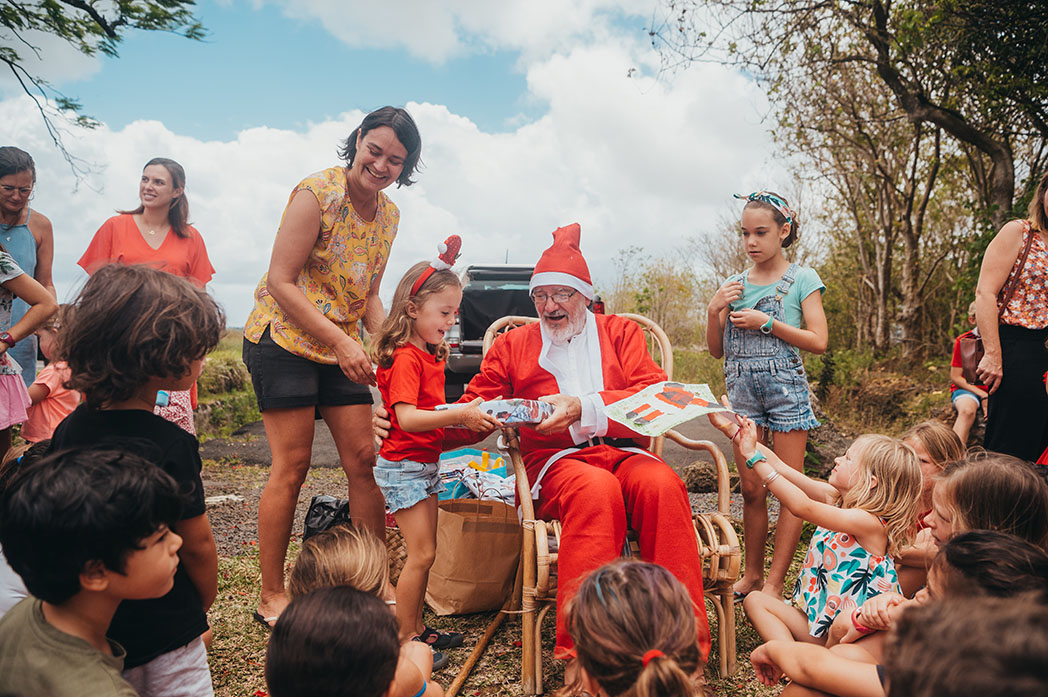 A magical Christmas, with a market filled with local artefacts, and an inclusive project together with the association Les amis de l'Escalier so as to offer Christmas gifts to children from the nearby village.
Hello 2023!
This year also, many significant real estate and housing projects will be launched in the Gros Bois neighbourhood: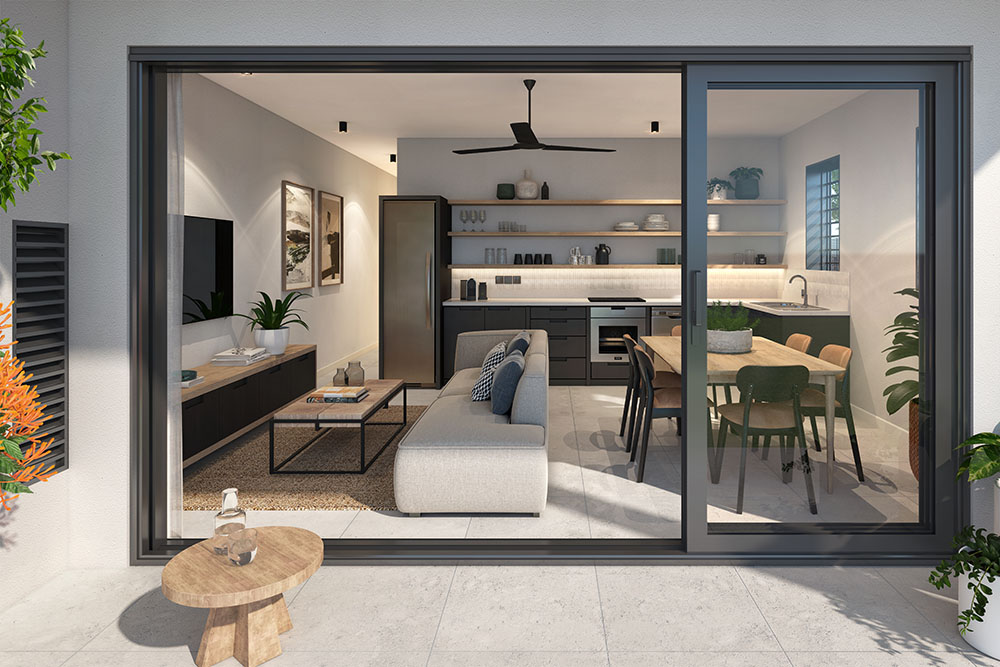 At Les Jardins de Gros Bois, 31 plots of residential land, with a surface area ranging between 700 and 1500 m2, will shortly be delivered. They have been so successful that they were all sold out within less than 2 weeks on the market!
Smaller apartments – with 2 bedrooms and 1 bathroom – found next to Les Vergers de Gros Bois, will then be put for sale.
The latter will be followed by a new phase of residential land, that will be commercialised near Les Sentiers de Gros Bois, close to Savannah International School and all the facilities made available by the Smart Village.
Another one of the main development projects coming up in 2023: the opening of a spacious co-working area, set up in restored houses. This new business hub in the South will be administered by Workshop 17, one of the South-African leaders on the market, managing about 10 co-workings in South Africa and in Mauritius (Moka and Grand Baie so far).
As Sébastien de Robillard, Head of Sales at ENL Property, puts forward: "Being easily accessible due to its connection with the motorway, this new offer for co-working spaces and serviced offices comes just at the right time for those who live in the vicinity, as well as for companies who wish to offer an additional qualitative workspace to their employees, close to their homes, at the heart of Savannah Connected Countryside."
In addition to the above-mentioned property and housing facilities, Savannah Connected Countryside is getting ready to present a few interesting surprises to broaden the area's lifestyle activities:
The establishment of a farm that will offer a wide variety of typically Mauritian fruits and vegetables such as breadfruit, cassava, sweet potato, etc. Ecologically-grown without pesticides and other chemicals, the farm will promote a 'back to the roots' approach.
"We profoundly wish to favour local and seasonal agriculture, which is often under-utilised in Mauritius. Cultivating these crops, while at the same time sharing our knowledge with the public, will be one of the farm's essential development focus.", says Victoria de Foïard Brown, Development Coordinator at ENL Property.
The project, which is still under a conceptualisation stage and may evolve, should be made up of a community garden where residents, as well as non-residents, can grow their vegetables and share the maintenance costs; a petting zoo for children; cooking classes; and an educational garden where children can learn how to grow crops sustainably and respectfully.
We are planning to start developing the farm's infrastructures in the 4th trimester of 2023.
The construction of the sports center will also begin this year. It will provide quality infrastructure, with a fully-equipped gym as well as group lessons, to people living and working in the south of the island.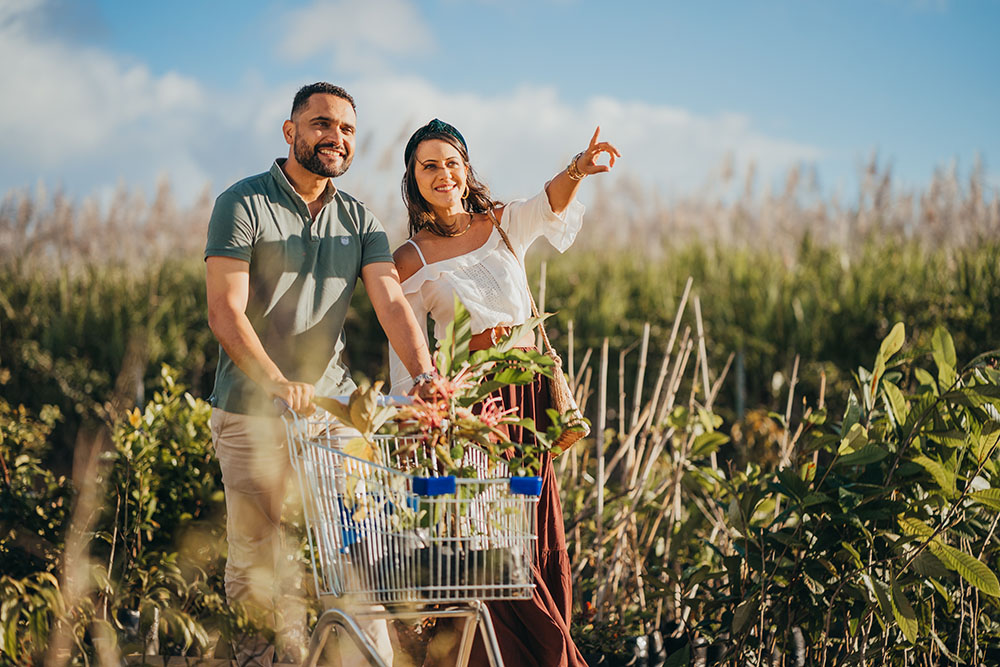 We are looking forward to tell you more about each of these real estate, community, ecological and fitness projects! They will surely contribute in embellishing Savannah Connected Countryside's scenery, while making the lives of the southerners more pleasant! We will get back to them throughout the year.