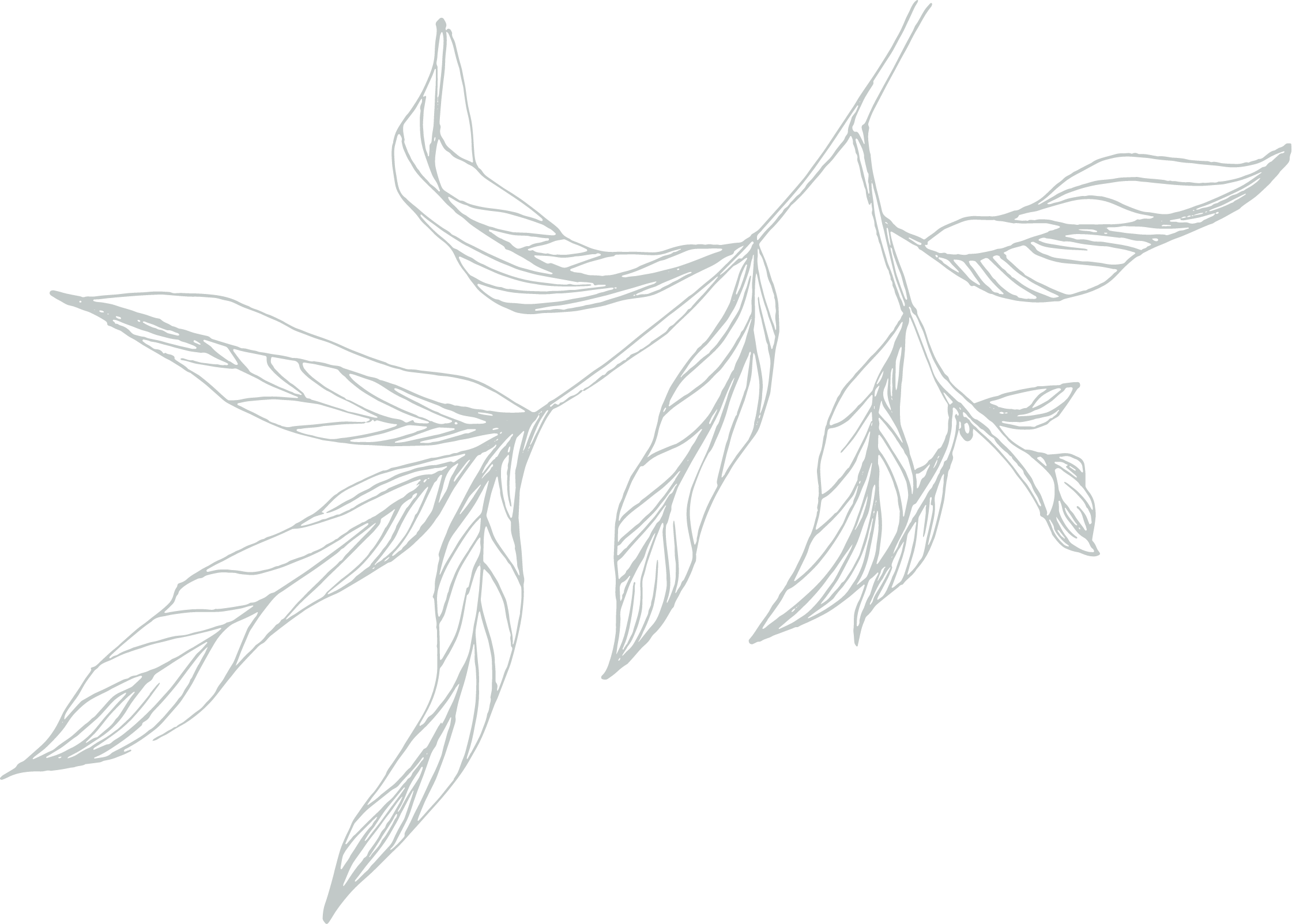 Gros Bois celebrates World Bee Day

19 May 2023
Back in 2018, the UN designated May 20th as World Bee Day. Mindful of the importance of bees in the preservation of ecosystems, and the need to protect nature's essential pollinators, Savannah Connected Countryside launched an enriching bee-keeping training project this time last year.
Bzz, bzz… In the orchards surrounding La Place de Gros Bois, I spy with my little eye… Hives, full of bees busy pollinating the fruit trees around the neighbourhood. And for the past year, every third Saturday of the month, 12 enthusiastic bee-keepers in training have been visiting them with the aim of getting to know the precious little creatures better.
Guided by their mentor, Eric Laval, an experienced bee-keeper, they are learning about how to take care of a beehive and its inhabitants. How to safely handle it? What does the swarm do? Where to find the queen? When can we harvest the honey?
Eric lives in l'Escalier village, a few kilometres away from Gros Bois. He started bee-keeping as a hobby and learned the craft before making it his full-time job and setting up his business, "Les Abeilles de la Baraque". Soon, he will accompany his 12 apprentices while they harvest and taste the sweet litchi honey from the orchards! And, on top of that, he will be busy buzzing around Gros Bois installing beehives for some of the aspiring bee-keepers he has been training.
One of them, Ariane Tursan d'Espaignet, who is passionate about gardening and concerned with maintaining biodiversity, tells us: "I have been interested in bee-keeping ever since a wild hive with its queen bee settled in my garden in Forest Side in 2019! When I found out about this initiative by Savannah Connected Countryside, I was over the moon as I am currently working on the landscaping of my future garden in Gros Bois. Each time I go there I can hear the bees around the clematis and honey plants, and it makes me happy. I cannot wait to settle in my new house next month! To me, living in Gros Bois practically means living in my garden.
Moving forward, I would be happy to help in sensitising the inhabitants of Gros Bois on the dangers of pesticides and herbicides that affect the bees and their ecosystems. If we want to keep our green spaces and litchi orchards safe and healthy, we absolutely need to protect the bees."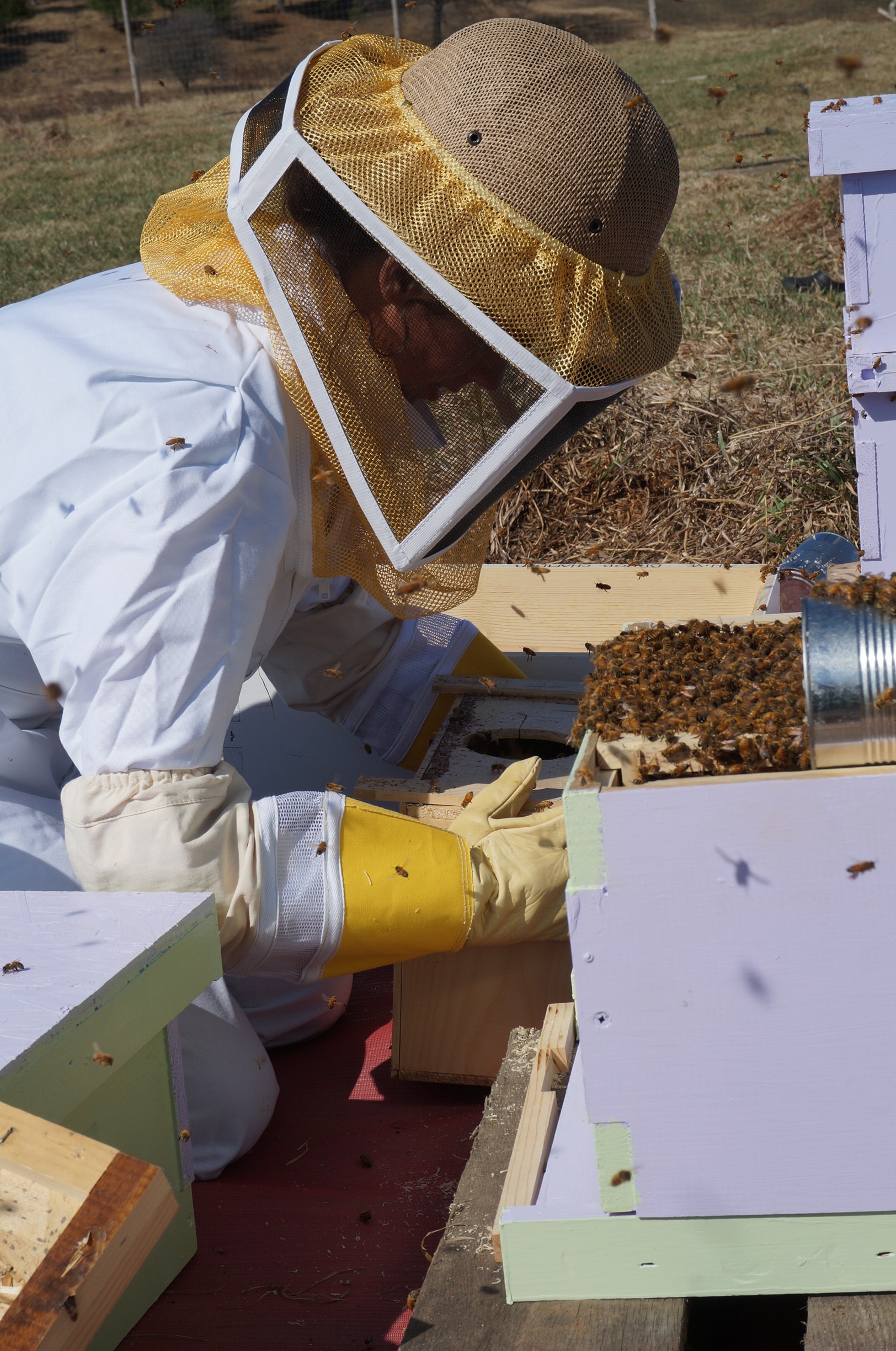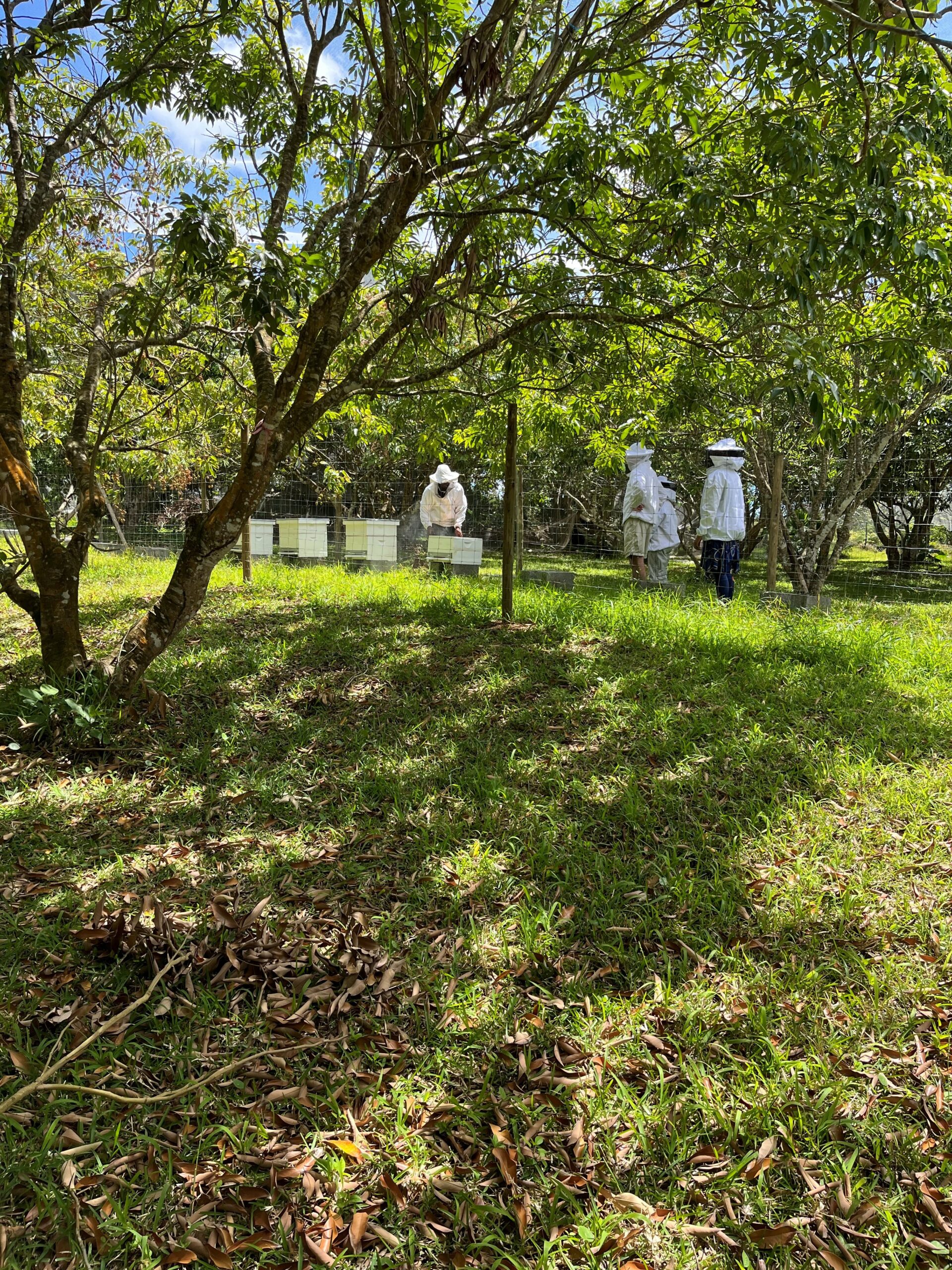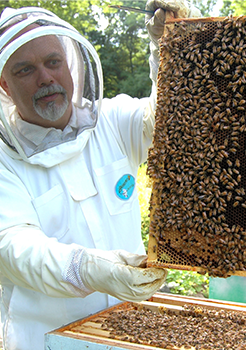 Did you know?
This year's theme for World Bee Day is "Bee engaged in pollinator-friendly agricultural production". In fact, the little flying hard-workers really require our engagement as they face a growing number of threats… From the consequences of climate change – droughts, floods, disruption in flowering seasons – to the use of pesticides, monoculture, intensive agricultural practices. And that despite the fact that their pollination work is essential in the survival of ecosystems; they considerably contribute in the reproduction of flowers, subsistence crops and agricultural land, thus positively influencing food security and the preservation of biodiversity.
How can we help our little bee friends out?
🐝 With a small gesture: some water outside for them to refuel after a day of forage!
🐝 Ban all pesticides, herbicides and other harmful substances from our cupboards and gardening practices.
🐝 Decorate our outdoors spaces with diverse plants that flower throughout the year.
🐝 Buy raw honey from our local bee-keepers.
🐝 Support reforestation projects such as the plantation of Tiny forests in Gros Bois.